SCPC Satellite Connectivity Services
SCPC (Single Channel per Carrier) is a satellite transmission system with a separate carrier for each channel.  The primary advantage of SCPC is the architecture which allows full connectivity between the remote and the hub station.SCPC allows incremental usage of the satellite transponder and therefore allows a highly flexible expansion of bandwidth according to requirements. With regards to IP over satellite, SCPC/SCPC transmission is also the preferred choice for voice-over-IP (VoIP) and other delay critical applications.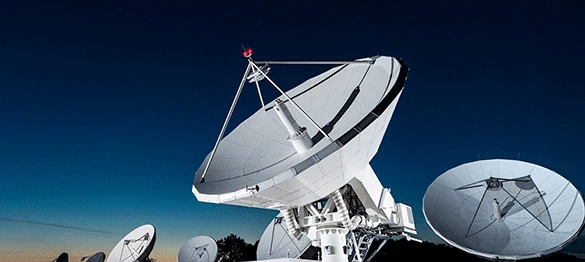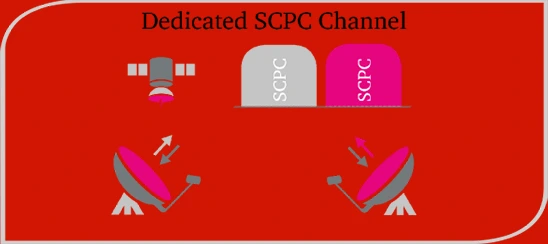 SCPC can fulfill all needs of business applications. Some of those applications which includes Internet Access, Voice communications, High Rate Data Transfer, Video Conference etc. ASIX is providing the Point-to-point SCPC solution using most powerful and efficient modems like Comtech, Newtec, Novelsat, Datum etc. using C/Ku and Ka band. ASIX was a major IP backbone dedicated SCPC service provider for past 2 decades using very high quality and efficient modems with 2% and 5% RO factors are available in ASIX solution which is eventually benefit the end customers on the OPEX. Having a long experience on SCPC technology, ASIX is considered one of the most reliable and efficient satellite services provider from APAC region.
The optimum efficiency of a SCPC carrier is mostly relying on the teleport antennae size, remote antennae size and the modem technology that is being used for the service. ASIX possesses very large sizes of Antennae from the world reputed manufacturer like GD/Vertex. The 11M, 9M, 7.2M, 6.2M teleport antennae's on C and Ku band have ensured a high efficiency of SCPC carriers which eventually benefits the end client by lowering down the monthly services charges. The 24 X 7 NOC service also giving very high confidence and accurate service/support to ASIX clientele for a sustainable long term service.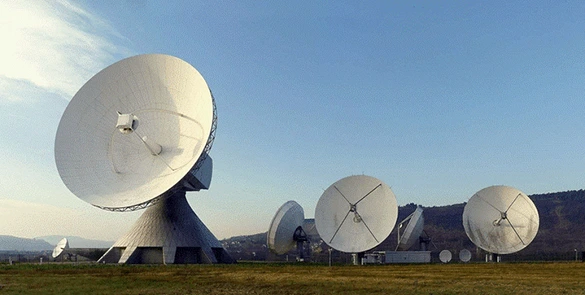 A "Point-to-Point satellite connectivity" network consists of a satellite dish at one location connecting with a satellite dish (or dishes) at other locations that communicate through our satellite teleport. A "Point-to-Multi Point satellite connectivity" network consists of a satellite dish at one location (HUB location) connecting with a number of satellite dishes at other locations that communicate through ASIX satellite teleport. Usually a "Point-to-point" satellite connectivity" is termed as SCPC (Single channel per carrier) services and a "Point-to-Multi point satellite Services" is termed as MCPC (Multiple channel per carrier) or TDMA (Time division Multiple access) services. ASIX has been offering these two services since it's inception into APAC, Pacific Islands, Middle East and African region. Using different platform in different region such as iDirect, Newtec, Comtech, Gilat etc. ASIX has successfully served and serving a good number of clients into the mentioned region.